100% Recycled Roll Stickers
Our Environmental 100% PCW roll stickers are made with a 100% Post Consumer Waste Recycled paper face and our 100% recycled and recyclable Enviroliner. Finished with a LED UV varnish, these labels have a high quality finish and are the most environmentally friendly stickers.
Price Chart
6R
6R
Product: Environmental 100% PCW Roll Sticker
Imprint Options: Full Colour Process:Yes. Bleed Available: Yes.
Product Notes: On Rolls, Rush Service available:Yes (+20%) Copy change: $65 (G).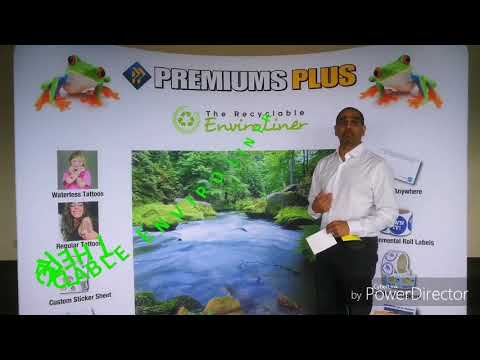 What is the Recyclable Enviroliner? - the world's first label liner that is made with 100% recyclable paper and is 100% recyclable. A zero waste label option is now available for your customers