Temporary Tattoos
Custom temporary tattoos are a fun and appealing way to get your brand or message seen. If applied during the event they create a sense of community among the participants, and if taken home as a giveaway you create future ambassadors. Our four colour printing process allows you to turn virtually any design into a temporary tattoo.
This product provides great bang for your buck. Perfect for special events, concerts, product promos and inserts, trade shows, sporting events and kids' giveaways. Design a bold, unique or surprising temporary tattoo and you may be amazed how many people will want one!
For quicker, easier application during events consider our waterless tattoos. A Premiums Plus exclusive product, our waterless tattoos are also one of our best sellers.
Price Chart
6R
6R
Product: Temporary Tattoos (T)
Imprint Options: Allow 0.25" space between multiple images on tattoos and .1875" from edge of tattoo. Waterless tattoos are manufactured using only non-toxic, FDA certified inks. Tattoos are not printed with conventional inks, therefore slight colour variations may occur; Call for more Details. No bleeds or PMS match available for this product.
Product Notes: Individually sheeted and stacked in bundles of 125's. Rush Service Available:Yes (New Flat Rate available) Copy change or Custom back (must be in multiples of 500); $65 (G)"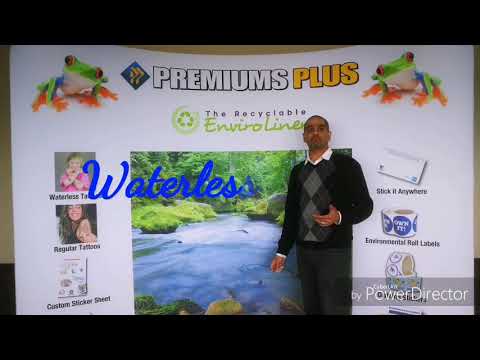 What are Waterless tattoos, this video explains what Waterless Tattoos are and the benefits. we are the only manufacturer of Waterless Tattoos in the world.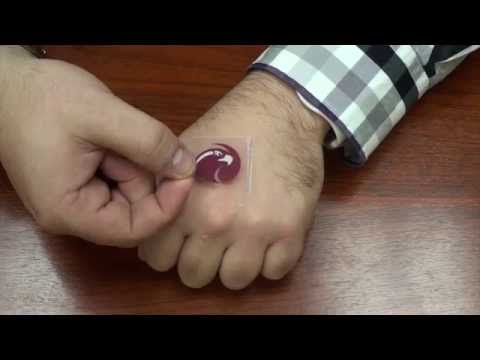 No water? No problem! Mess-free, instant application = on the spot branding!