Quality Food Delivery Stickers - Zero Waste
Our Quality Seal Stickers are a cost-effective way to order high-quality custom stickers that make a lasting impression. Use these labels for any take out or food delivery to ensure once the order leaves the store the food can not be tampered with. Customers can be assured their food they ordered will be delivered and untouched.
Perfect for any fast food, restaurants, cafe's, delis and even coffee shops using delivery services to get their orders to customers. As a restaurant, they want to ensure they are taking the necessary steps to make sure the food has been delivered with all safety precautions taken.
Our food delivery stickers are made with a special stock that will ensure once a package is opened, the sticker will tear, without the possibility of it being put back together.
You can write on these with a permanent marker, sharpie, pen, or pencil.
Now our Quality Seal Stickers are printed on our Patented Recyclable Enviroliner - The Liner is made of 100% recycled paper and can be recycled leaving you with Zero Waste.
Price Chart
6R
6R
Product: Quality Seal Stickers (QSS) paper sticker with permanent adhesive.
Imprint Options: Products referred to as "4 color process included" are based on the printing of ink colors: cyan, magenta, yellow and black.
Metallics and fluorescents are not available and we cannot guarantee precise PMS color matches.
Pricing includes 4 colour process print and set-up. Bleed available.
Product Notes: Finished on rolls. Rush Service Available:Yes. Copy change: $65 (G). Minimum order for copy changes is 100 labels per version.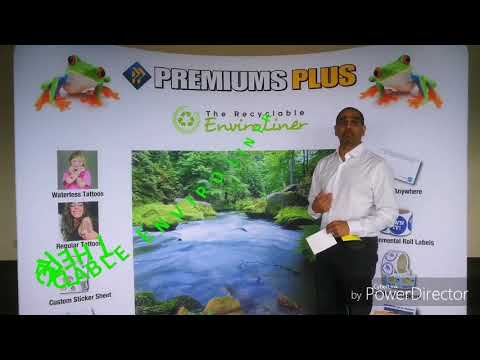 What is the Recyclable Enviroliner? - the world's first label liner that is made with 100% recyclable paper and is 100% recyclable. A zero waste label option is now available for your customers