Gold Foil Stickers
Reach out and touch product packaging sealed with one of our luxurious Gold Foil Stickers and you will immediately sense the importance and sophistication of the product contained within. Packaging, done well, can elevate a product to the next level. Our beautiful metallic stickers help you to achieve that perception.
These stickers are the gold standard in the cosmetics and beauty industries and consistently test well for packaging of items such as skin-care products, make-up and fragrances. They also add appeal to health-related products such as sunscreens, toothpastes and supplements. Aside from packaging, these foil stickers make a great first impression on invitations and promotional materials. They're perfect for any occasion where you want to add a touch of class.
Price Chart
6R
6R
Product: Silver (SFP) and Gold (GFP) foil paper stickers laminated with permanent adhesive.
Imprint Options: Products referred to as "4 color process included" are based on the printing of ink colors: cyan, magenta, yellow and black.
Metallics, white ink and fluorescents are not available and we cannot guarantee precise PMS color matches.
Pricing includes 4 colour process print and set-up. Bleed available.
Product Notes: Finished on rolls. Rush Service Available:Yes. Copy change: $65 (G). Minimum order for copy changes is 100 labels per version.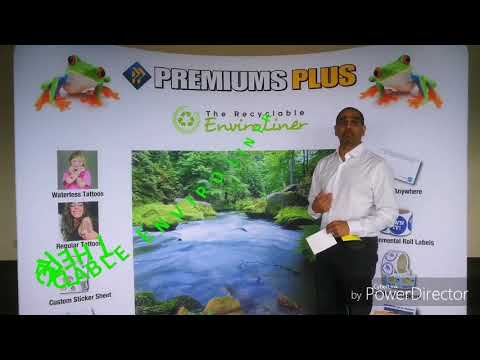 What is the Recyclable Enviroliner? - the world's first label liner that is made with 100% recyclable paper and is 100% recyclable. A zero waste label option is now available for your customers