Waterless Tattoo
Waterless tattoos are a Premiums Plus exclusive product that allows for instant, mess-free temporary tattoo application. Get on the spot branding and build a community of ambassadors with these tattoos at your next event or fundraiser. Our waterless tattoos have another advantage over standard temporary tattoos - they don't need to be printed in reverse. That means your message always appears exactly how you intended it.
A fantastic value, these waterless tattoos have a low per unit cost and offer instant gratification for the recipient. A new twist on an old product, these make a great giveaway at special events, concerts, trade shows, fundraisers and more. Given the ease of use many of our clients have found higher levels of participation.
Price Chart
6R
6R
Product: Waterless Tattoos (WTT)
Imprint Options: Allow 0.25" space between multiple images on tattoos and .1875" from edge of tattoo. Waterless tattoos are manufactured using only non-toxic, FDA certified inks. Tattoos are not printed with conventional inks, therefore slight colour variations may occur; Call for more Details. No bleeds or PMS match available for this product.
Product Notes: Individually sheeted and stacked in bundles of 125's. Rush Service Available:Yes (New Flat Rate available) Copy change or Custom back (must be in multiples of 500); $65 (G)
Minimum quantity of 500 required per image.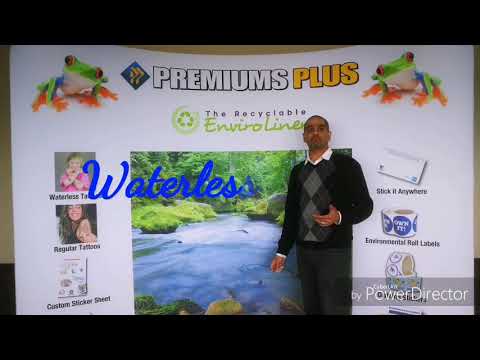 What are Waterless tattoos, this video explains what Waterless Tattoos are and the benefits. we are the only manufacturer of Waterless Tattoos in the world.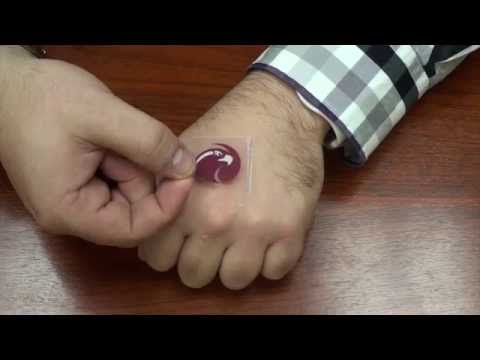 No water? No problem! Mess-free, instant application = on the spot branding!